Planit! for Photographers Pro v8.5 build 221 [Paid]
Requirements:
4.0+
Overview:
This is a special call to landscape photographers, travel photographers, nature photographers or those who are especially interested in night photography, skyline, time-lapse, star-trail and milky way or astrophotography: look no more, this is the ultimate app for you - the PlanIt!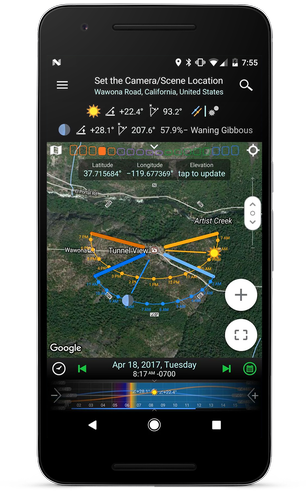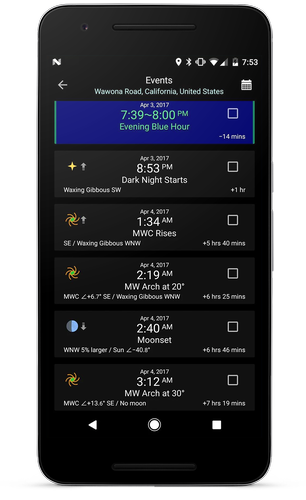 The latest user guides are available at
https://goo.gl/Vvb6My
as 9 pdf files. Only the first two pdf files apply to this free version. The rest files are for the paid version of this app.
Please make sure you watch video tutorials at
https://goo.gl/qs0XOi
. The first video is updated to use the new user interface. More videos will come soon to cover the rest of the new UI.
===
Note for users who purchased the in-app purchase of the free version: it occurred to us that many users thought they paid for the in-app purchase option is gone from update. After talked with some users, it turned out it was simply because the user interface was changed so much that they "thought" the advanced features are gone. All the features are still there. For example, to see the viewfinder, you need to pin both the camera and the scene location. There is an updated video for it as well as brand new user guides (link mentioned above) to show you how the new UI works.
===
This is a special call to landscape photographers, travel photographers, nature photographers and those who are interested in night photography, city photography, time-lapse, star-trails, milky way or astro-photography: look no more, this is the ultimate app for you - Planit! for Photographers. It only costs you a cup of Frappuccino but will save you tons of time and effort and a lot of gas money. The most importantly, it will make you enjoy the landscape photography even more.
Ansel Adams dedicates the beginning of his first book "Taos Pueblo" to visualization. He introduced the idea of "previsualization", which involved the photographer imagining what he wanted his final print to look like before he even took the shot. Of course there are many great photos which were taken impromptu. However, for landscape photographers, being able to previsualize the scene before going there will greatly reduce the chance of being caught unprepared and will greatly increase the chance of getting better shots.
Photographers use various tools to help them pre-visualizing the scene. Nowadays, many of those tools are phone apps. PlanIt! is all-in-one solution that is designed to leverage the map and simulated viewfinder technologies to provide the necessary tools for photographers to pre-visualize the scene in combination with the ground subjects and the celestial objects such as the Sun, the Moon, Stars, Star-trails and Milky Way.
In a single app, we packed it with features - from location scouting such as GPS coordinates, elevations, distance, elevation gain, clear view, focal length, depth of field (DoF), hyperfocal distance and panorama, to the Ephemeris features such as the sunrise, sunset, moonrise, moonset time and direction, twilight time, special hours of the day, sun/moon finder, major stars, constellations, nebulae azimuth and elevation angle, star trail planning, time-lapse calculation and simulation, milky way searching, exposure/ND filter calculator, light meter, bulb timer etc. All the information are either represented on the map as an overlay or visually presented in a simulated viewfinders (VR, picture, or streetview), just like you look through your camera's viewfinder.
Please refer to
http://yingwentech.wordpress.com/tags/planit
for more details.
WHAT'S NEW
Fixed searching not working
This app has no advertisements
More Info:
Code: Select all
https://play.google.com/store/apps/details?id=com.yingwen.photographertoolspro
Download Instructions:
Hidden Content
This board requires you to be registered and logged-in to view hidden content.