3C Toolbox Pro v1.9.7.9.4 [Mod Lite]
Requirements:
4.0+
Overview:
3C Toolbox is the must-have app for every Android user and every root user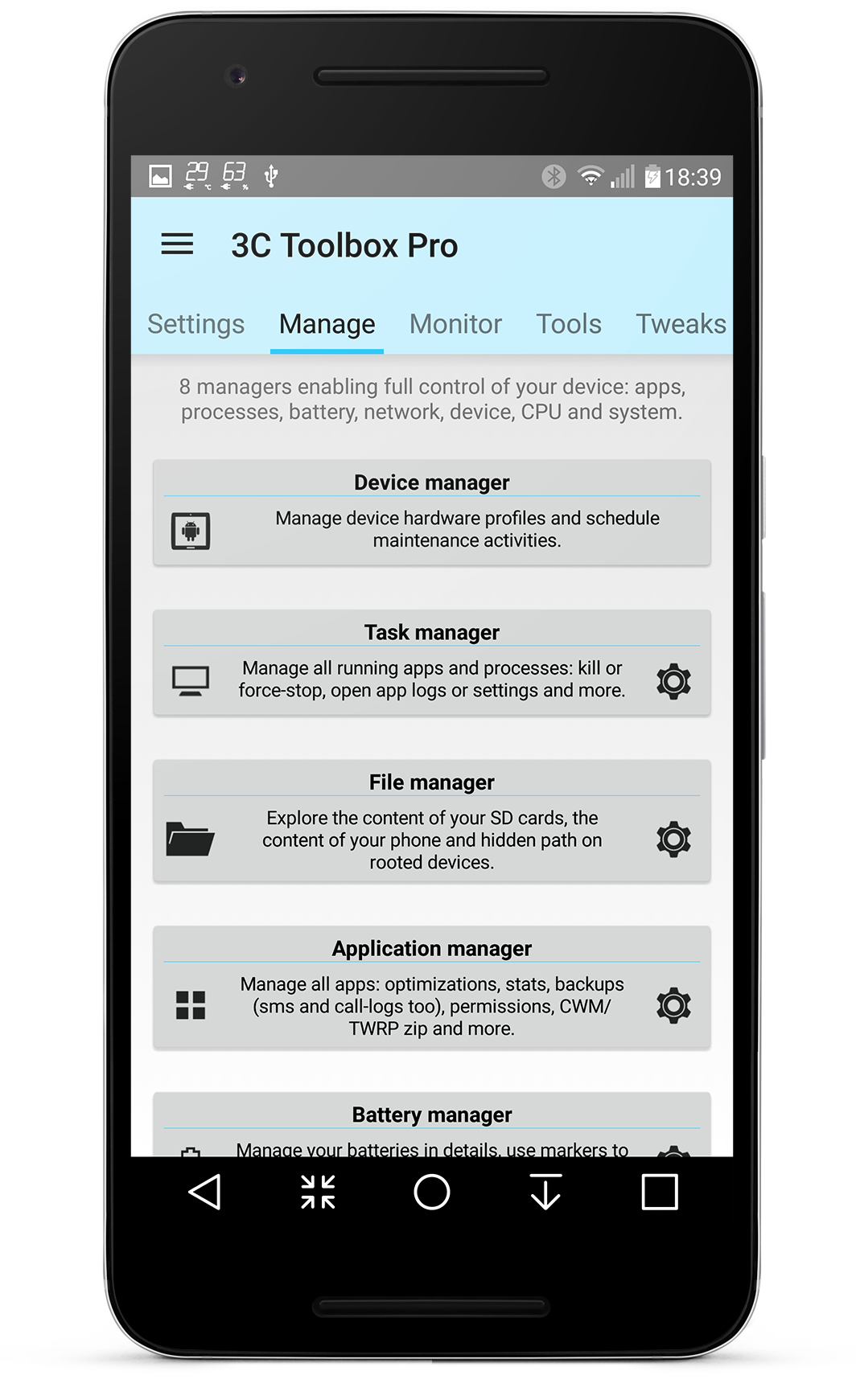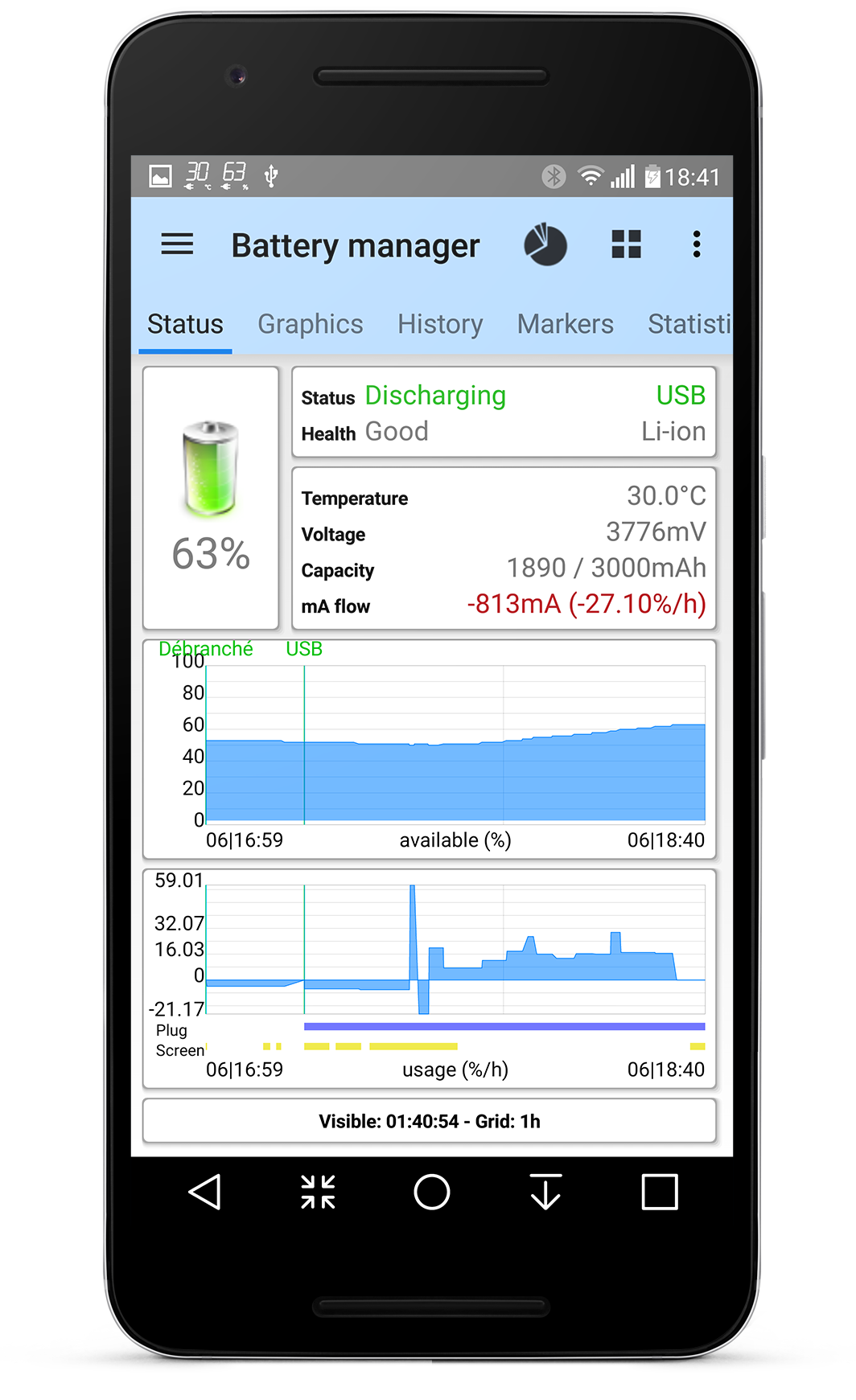 3C Toolbox combines many features from other great apps into one giant toolbox with a modern and easy-to-use interface. 3C Toolbox has every tool you need to monitor, control and fine-tune all your Android devices. Save 25€ or $30 by getting 3C Toolbox instead of many disparate apps, details available here:
http://www.3c71.com/what
To receive the fastest and most friendly support on Play Store, please send a support request from app settings, help and support mentioning your concerns. Over 85% of all users gave it a full 5 star review for a global rating of 4.8, very rare on Play Store! ★★★★★
Permissions detailed:
http://www.3c71.com/perms
Works best on rooted phones, works well on stock phones too
Here are some of the features you will find in the app:
★ Special support for dual battery devices, LG Quick Circle and Samsung Edge notifications
★ Toolbox integration allows for battery savings and performance optimization, profiles to control CPU, IO and device states and managing apps from anywhere
★ Highly Configurable UI allows you to transform the app into something you really like
★ Device manager offers the most powerful profiles, task scheduling and device watchdog you can find to optimize performance and battery saving depending on your unique situation
★ File explorer* is a very simple, yet very powerful explorer that can use root, sort by dates, sizes and stream media files as well as update permissions, ownership and security context. Locally or from any Samba network share
★ Application manager* provides all features you'd expected from such and many more to secure, tune and optimize all apps on your device the way you want.
★ Battery manager* will help you identify apps draining your battery and improve your profiles using comparison statistics, as well as keep track of what actually happened over very long period of time
★ Network manager allows setting WiFi access point priority and configuring* Android firewall, TCP Congestion and DNS
★ Task manager offers a simple UI yet very effective in sorting apps by various usage and getting rid of unwanted apps
★ CPU manager* controls single to octacore CPUs, thermal, multi-core and most custom kernel settings
★ System manager* configures your device at the lowest level, from SD cards performance, memory boost and tweaking various hidden settings using build.prop and sysctl editors.
★ Monitoring and recording all applications activities and battery consumption, component states (connections, localization and phone). Also allows adding status bar notifications with graphics and removing original battery icon using Xposed framework
★ Highly Configurable Widgets are all resizable, from a simple gauge to more complex data display, component toggles, and historical graphics
★ System component switches in app, in widgets or using profiles allows switching on/off about 20+ device components (WiFi, Bluetooth, etc) manually or automatically
For advanced debugging/investigations:
★ Terminal Emulator & Script Editor allows sharing and running scripts optionally on boot
★ System Logcat and Kernel Reader* provides advanced filtering and search
* Requires root and kernel support for full feature
★ Pro-only features
Hide any tabs or any menu item
Edit main screen buttons up-to 4x6 grid
Multi/auto-select, sort apps in apps manager and (root) explorer
Auto backup updated apps and new app notification
Recording items and options
Use force-stop in task manager and task-killer
Create multiple schedules, watchers and profiles
Automatic battery markers and manage multiple batteries
Notification shortcut to access any features from status notification
Extra widgets: 2x1 text, 2x1-5x2 graphic, 4x1-1x4 toggles and 4x4 summary
No Ads
WHAT'S NEW
Hide CPU load when not available on non-rooted Android Oreo due to Google's new restrictions
Fix white theme on Android 4.x showing black boxes
Fix color picker black-white slider jumping too quickly
Other bug fixes to improve user experience
★★★ MOD Lite ★★★
Optimized graphics and cleaned resources for fast load < improved result (4.70 MB total apk size);
Encrypted all resources;
All ads and services calls from activity removed;
Languages: En, Ru.
This app has no advertisements
More Info:
Code: Select all
https://play.google.com/store/apps/details?id=ccc71.at
Download Instructions:
arm:
Hidden Content
This board requires you to be registered and logged-in to view hidden content.
arm64:
Hidden Content
This board requires you to be registered and logged-in to view hidden content.
x86:
Hidden Content
This board requires you to be registered and logged-in to view hidden content.