AndroVid Pro Video Editor v2.9.4.4 [Mod Lite]
Requirements:
4.0+
Overview:
AndroVid is a very handy video editor with many functions. It makes very simple to edit your videos.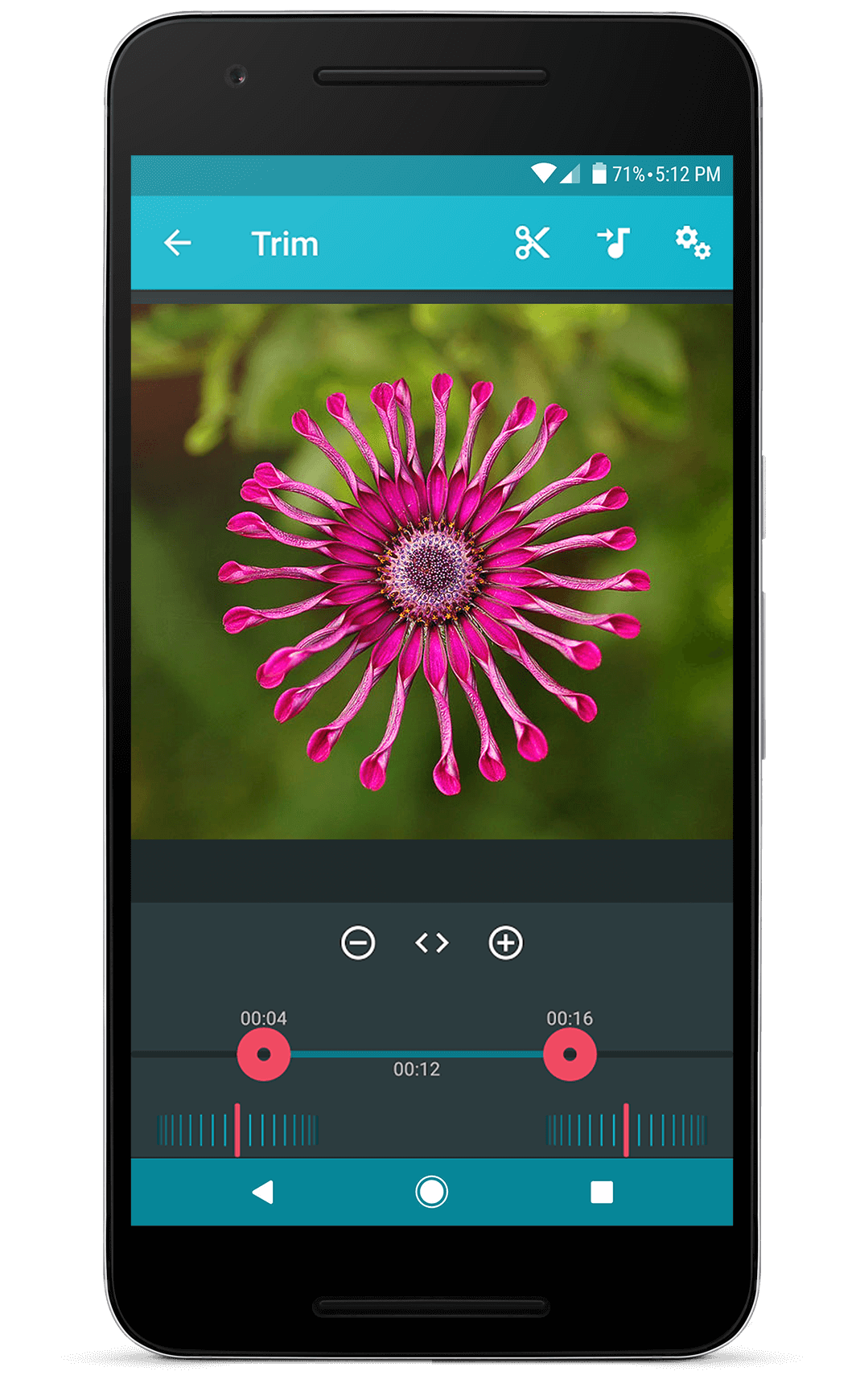 Main Features :
* Video Trimmer : Trim your videos to remove unwanted parts
* Video Reverse : Reverse your video to make magic.
* Video Joiner : Merge multiple video clips into one video. You can add music as well.
* Video & Audio Mixer : Add music to your videos. Adjust video and music volumes.
* Animated GIF : Convert your videos to animated GIF
* Video Transcoder : Convert videos to other formats, change resolution to make your videos smaller. Supports conversion to GIF, 3GP, AVI, FLV, MP4, MPG, MOV, WMV and VOB formats.
* Slideshow Maker : Make slideshow from your images, add fading effect and music.
* Frame Grabber : Extract video frame images at any moment of your video.
* Video Toolbox : Enhance your video. Adjust brightness, constrast, saturation. Change audio volume
* Video Rotate : Rotate videos (Quick Rotation without encoding or True Rotation with encoding)
* Delete middle parts : Remove unwanted parts in the middle of your videos.
* Add text to your videos
* Convert your video files to MP3 audio files
* Apply video effects like fading, slow motion, sepia, vignette, vintage
* Split your video files into two separate video clips
* Share your video clips and images on Facebook, Youtube etc.
* Play your video clips
* Organize your videos (List, Sort, Rename, Delete)
REFUND POLICY: 15 minute is very short to try all features. We extend it to 24 hour. If any feature is not working on your phone, please send email to
[email protected]
for refund within 24 hour after buying.
USER MANUAL:
http://www.androvid.com/user-manual.html
If you see any problem please send an email to
[email protected]
AndroVid Pro uses FFmpeg under permission of LGPL.
WHAT'S NEW
Translated to Hungarian (Magyar)- Special thanks to ZityiSoft
Bug fixes
★★★ MOD Lite ★★★
Optimized graphics and cleaned resources for fast load;
Analytics Disabled;
All ads and services calls from activity removed;
Removed Help Manual;
Support for armv7 only;
Languages: En, Ru.
This app has no advertisements
More Info:
Code: Select all
https://play.google.com/store/apps/details?id=com.androvidpro
Download Instructions:
Hidden Content
This board requires you to be registered and logged-in to view hidden content.