Recto - Connect USB Capture card and Web Camera v1.3 [Paid]
Requirements:
5.0+
Overview:
Capture, Monitor and Record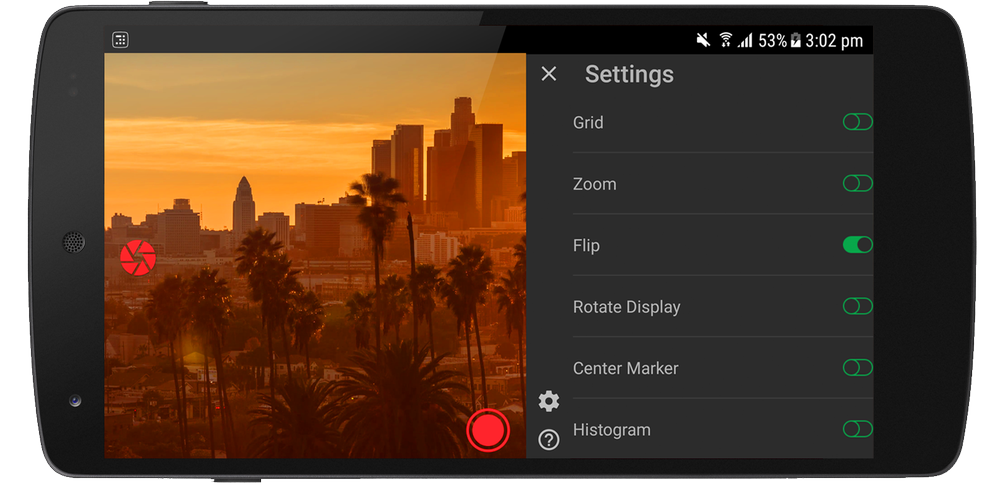 Recto gives the ability to capture, monitor and record on any android phone or tablet from your DSLR, camcorder or any video device with video output.
Simply by connecting a USB UVC HDMI or SDI Grabber card through OTG cable, you can start capturing and recording your video input.
Specifications:
Do not need root device.
Supported video size: depend on UVC grabber, SD(640x480), HD(1280x720), Full HD(1920x1080) and more.
Display resolution will be supported by the USB capture card settings.
Grabber control: All supported commands of the grabbers are controllable – Brightness and resolution.
Recording
Video & Audio recording up to 1080p.
Save video as a MP4 file
Monitoring tools
Histogram
Zoom
Grid
Center marker
Image Flip
Other Features
Still image capture
As well you can connect UVC web cam and endoscope camera.
Notes:
Some grabbers need external power supply. Using OTG Cable + Y USB Power Cable.
Phones and tablets should have minimum Android 5 (Lollipop) or newer
Compatibilities and Devices support
UVC (USB Video Class):
USB UVC HDMI or SDI grabber
USB capture HDMI
USB capture SDI
Web camera
Endoscope inspection camera
Note: Recto does not work with internal phone camera
For more details, please visit our page
http://www.vidrustech.com
For any support or for all enquiries please contact
[email protected]
WHAT'S NEW
Time Lapse Videos
This app has no advertisements
More Info:
Code: Select all
https://play.google.com/store/apps/details?id=com.virdus
Download Instructions:
Hidden Content
This board requires you to be registered and logged-in to view hidden content.