Photomath - Camera Calculator v4.1.1 build 1000220
Requirements:
4.1+
Overview:
PhotoMath is the world's smartest camera calculator! Just point your camera to a Math problem, and PhotoMath will instantly display the answer.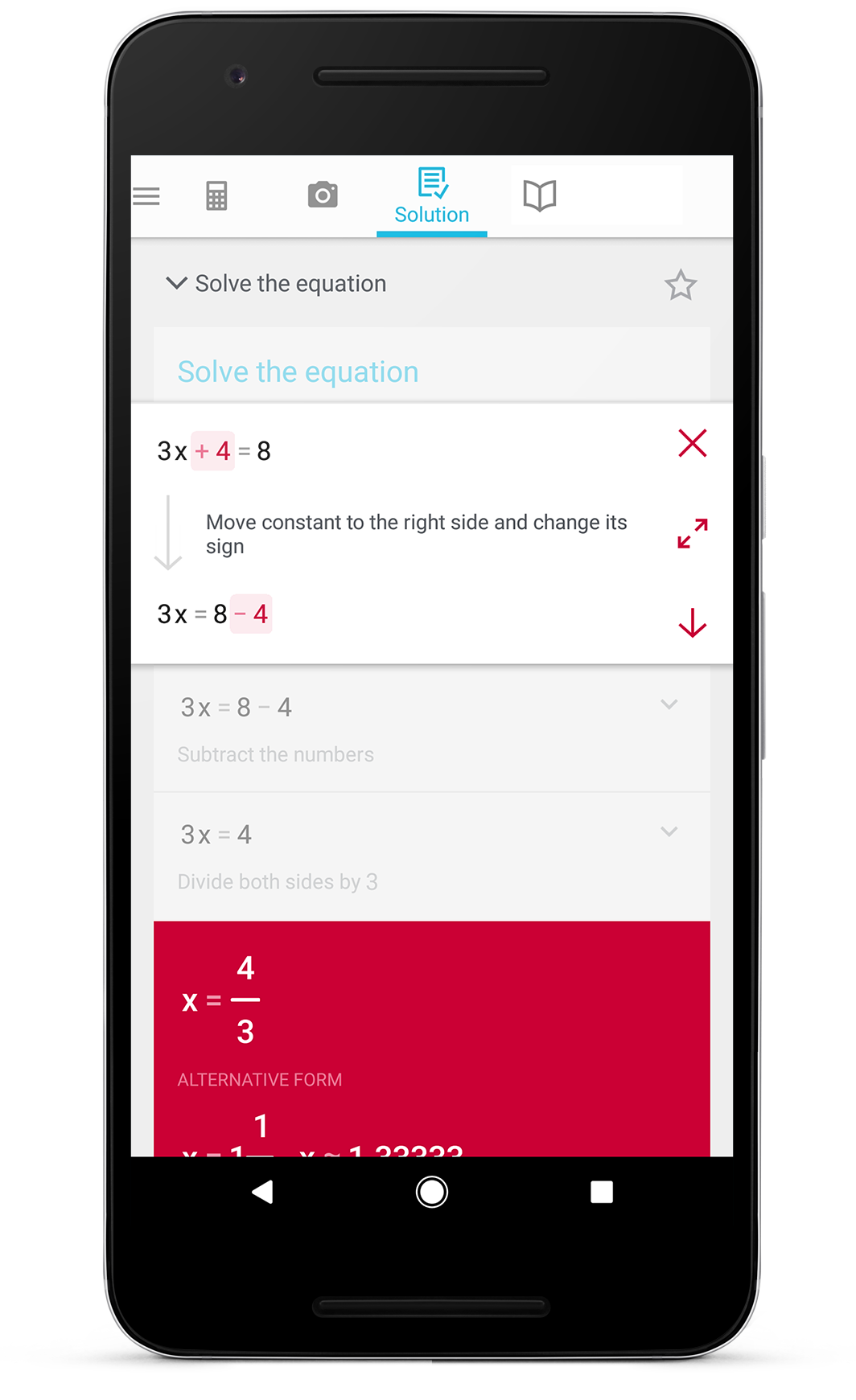 Simply point your camera toward a math problem and Photomath will magically show the result with detailed step-by-step instructions.
Photomath provides:
∙ Camera calculator
∙ Handwriting recognition (NEW)
∙ Step-by-step instructions
∙ Smart calculator
Use Photomath+ for more powerful features:
∙ Complete step-by-step instructions
∙ Colorful explanations
∙ Extra math knowledge
WHAT'S NEW
• New, animated explanations for basic math operations (long division, multiplication, addition and substraction)
• Expanded support for solvable math problems (limits, choose, higher-order derivatives...)
• Redesigned solving method menu that should be easier to find and use
• Added 16 new languages making a total of 36 languages in which you can get math explanations!
• Various crash and bug fixes/performance improvements
This app has no advertisements
More Info:
Code: Select all
https://play.google.com/store/apps/details?id=com.microblink.photomath
Download Instructions:
Hidden Content
This board requires you to be registered and logged-in to view hidden content.