TextGrabber – image to text: OCR & translate photo v2.0.5 [Paid]
Requirements:
4.1+
Overview:
Grab info on the go!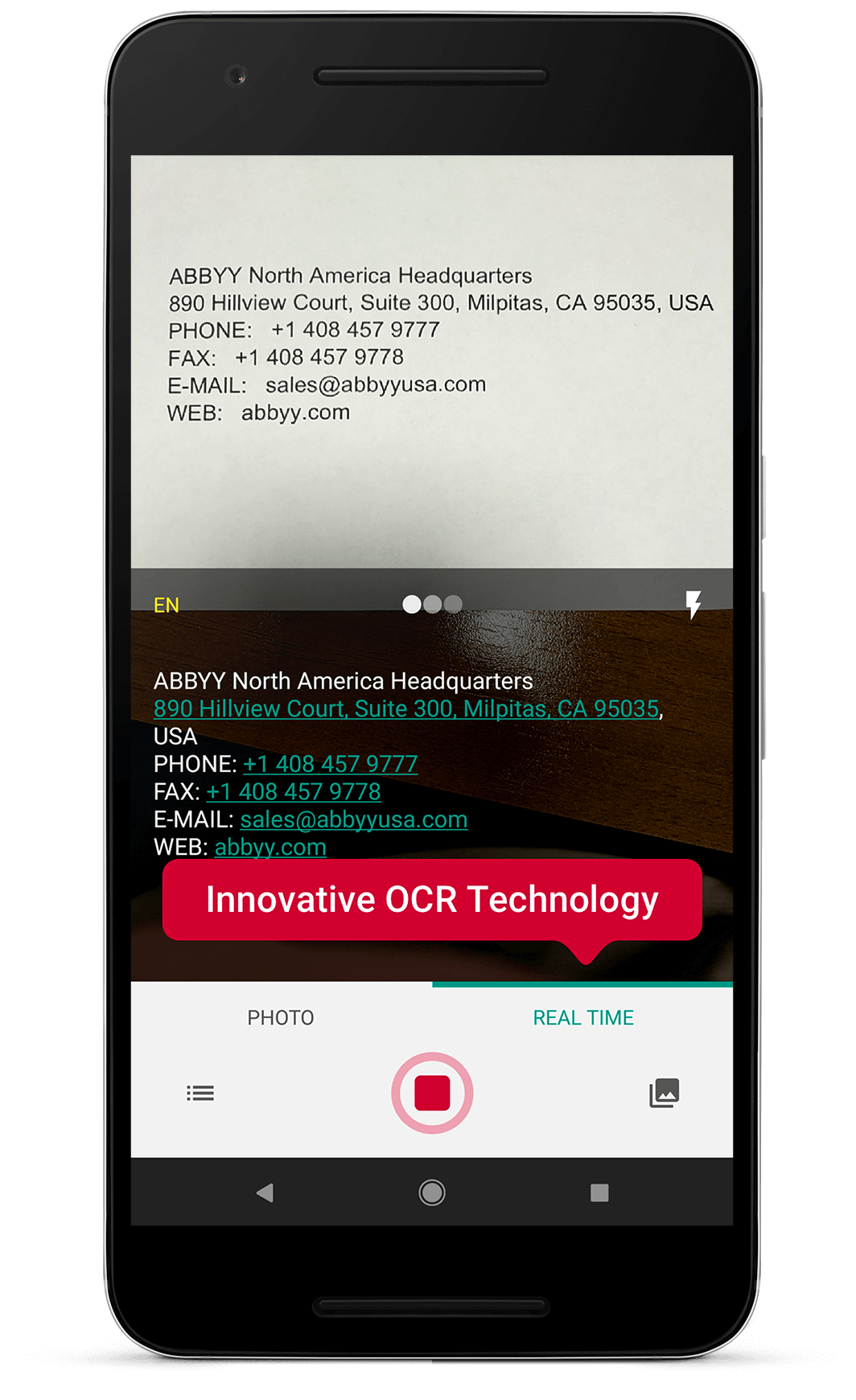 An Internet connection is not required for OCR!
Just take a picture of the text, and you can immediately edit and translate it, share via e-mail and SMS, or transfer it directly to other applications installed on your device - social networks, online storage services, etc.
System requirements: OS Android version 2.2 and higher, 3 mega pixels camera or more with autofocus
Powered by ABBYY's own award-winning Optical Character Recognition (OCR) technology, it provides highly accurate on-device text recognition and takes only a few seconds to accurately recognize plain text in more than 60 languages.
With TextGrabber + Translator you can scan and translate:
✓ Documents
✓ Receipts
✓ Notes
✓ Articles
✓ Book fragments
✓ Manuals and instructions
✓ Product ingredients, etc.
------------------------
MAIN FEATURES:
• Accurate Internet-free text recognition in more than 60 languages, including English, German, French, Spanish, Portuguese, Russian, Greek, Chinese, Korean and others.
• Captured text can be easily edited or copied to the clipboard
• Instant translation from more than 40 languages (please note: an Internet connection is required for translation)
• Fast & convenient information sharing via email or SMS
• One-tap transferring of recognition results to other applications - social networks, online storage services, etc. via Android 'Share' function
• Search engine support
• All captured texts are stored in the app and can be easily found anytime in the "History" folder.
------------------------
OCR HINT: Please select the appropriate language (up to three at a time) before recognition
WHAT'S NEW
New TextGrabber 2 with innovative real-time OCR technology now is adapted for comfortable work on Tablets! In this release we improved recognition of paragraph breaks, completed CJK localizations and fixed bugs.
Major changes introduced in past releases:
TextGrabber was entirely got renewed and now it is endued with technology of text capturing from the screen without making a photo. The result instantly becomes actionable: call, write, translate on 100+ languages, search, read aloud and share.
This app has no advertisements
More Info:
Code: Select all
https://play.google.com/store/apps/details?id=com.abbyy.mobile.textgrabber.full
Download Instructions:
Hidden Content
This board requires you to be registered and logged-in to view hidden content.