Timy Alarm Clock v1.0.5.2 [Mod]
Requirements:
4.0.3+
Overview:
Timy Alarm Clock will help you avoid accidentally turning off your alarm clock and falling asleep.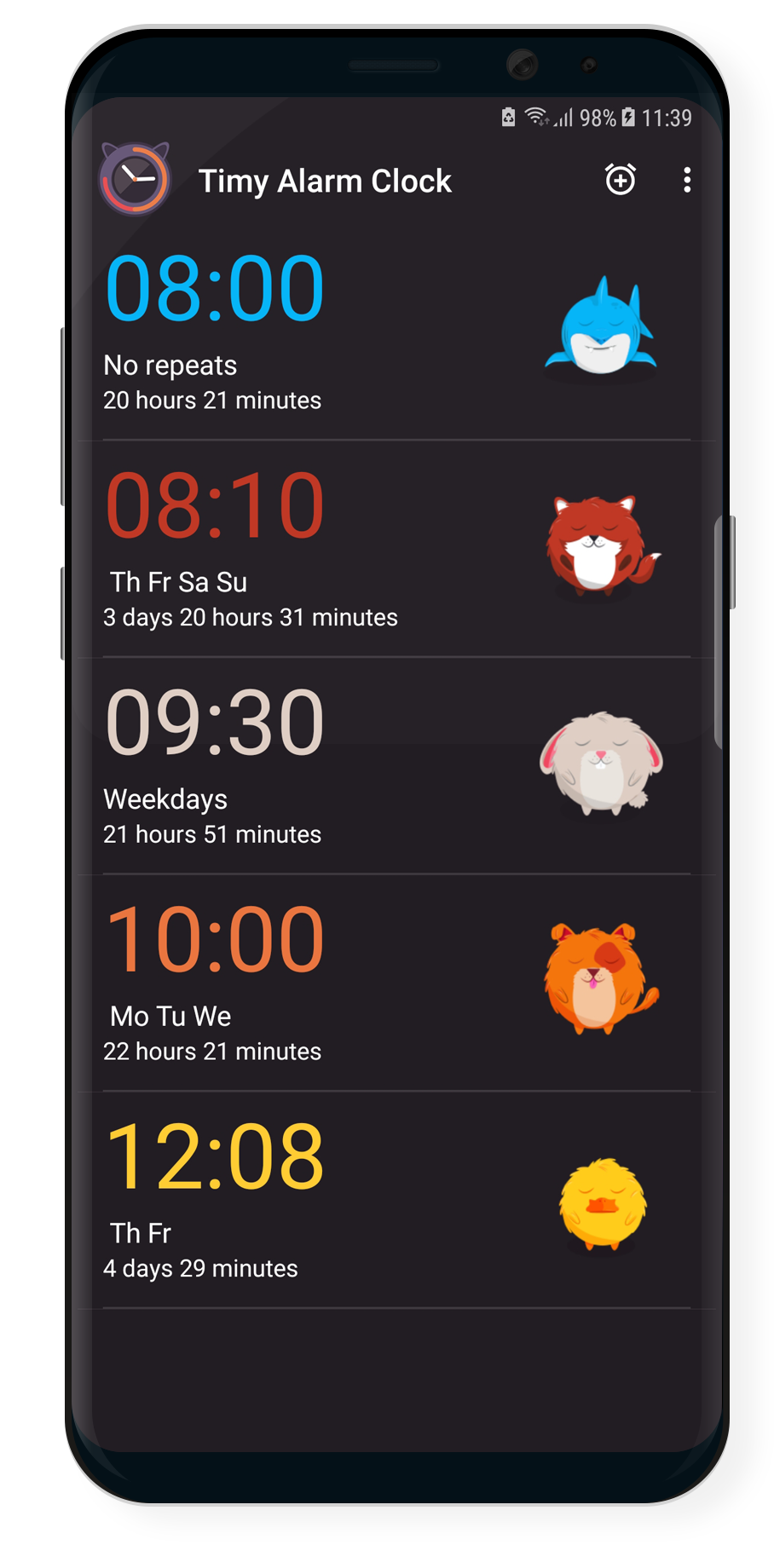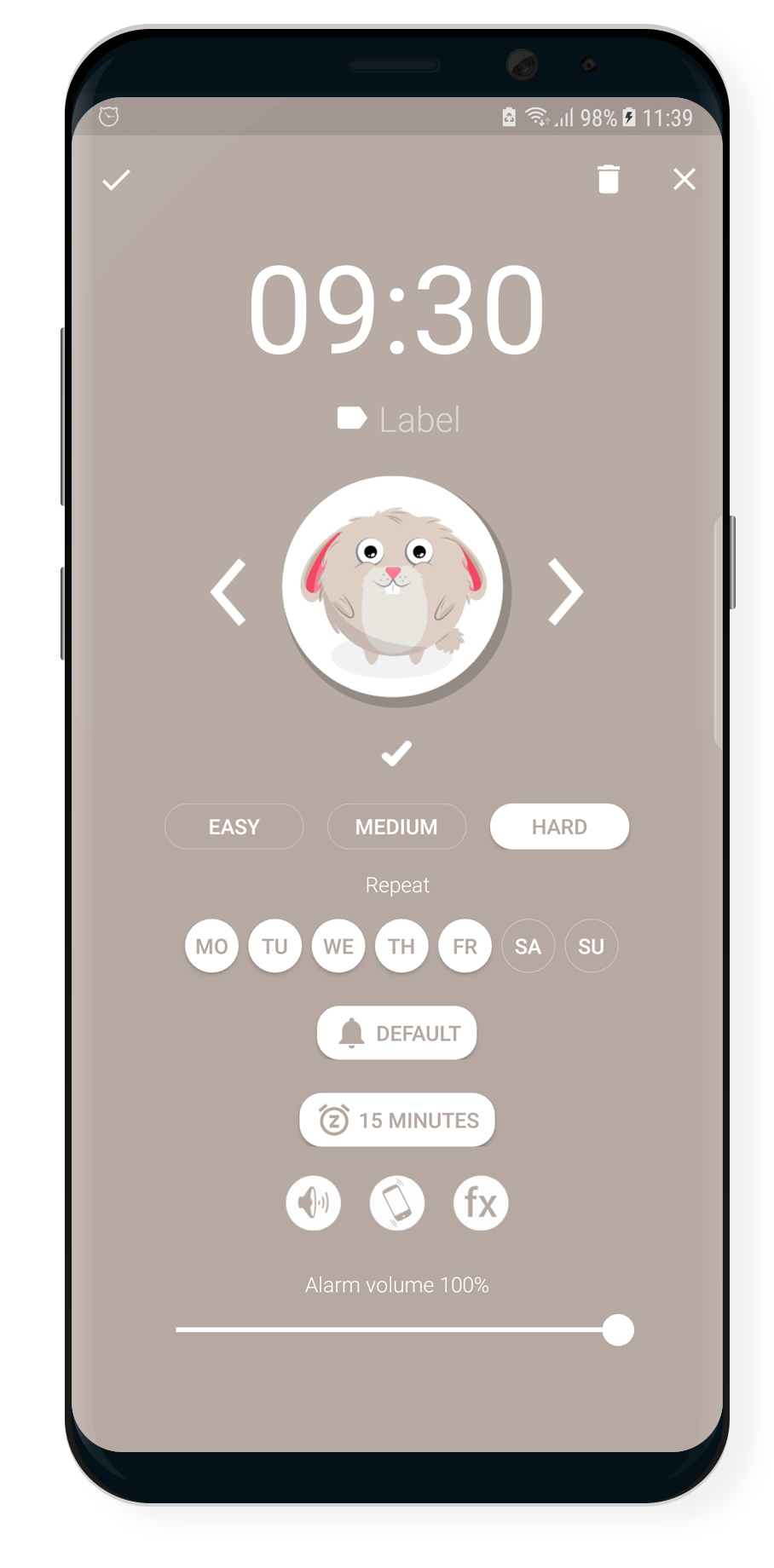 To dismiss the alarm you will have to disturb some funny characters.
Main features:
Multiple alarms.
Three cute characters to annoy: Cat, dog and bunny, with three difficulty levels.
Wake up with your tones or songs.
Repeat option.
Snooze.
Independent volume control.
If you find any bugs, or get a Force Close please email me at
[email protected]
with android version, app version and device.
Suggestions are welcome too ;)
Important: Device must be on to work.
WHAT'S NEW
Number picker fix.
★★★ MOD ★★★
All Theme characters unlocked;
Optimized graphics and cleaned resources for fast load;
Ads Removed;
All ads and services calls from Activity removed;
Analytics disabled.
This app has no advertisements
More Info:
Code: Select all
https://play.google.com/store/apps/details?id=com.timy.alarmclock
Download Instructions:
Hidden Content
This board requires you to be registered and logged-in to view hidden content.