Super Shortcuts ᴾᴿᴼ v4.000.000.64_PRO [Patched]
Requirements:
7.1+
Overview:
Replace Several Applications Shortcut with One Super Shortcut.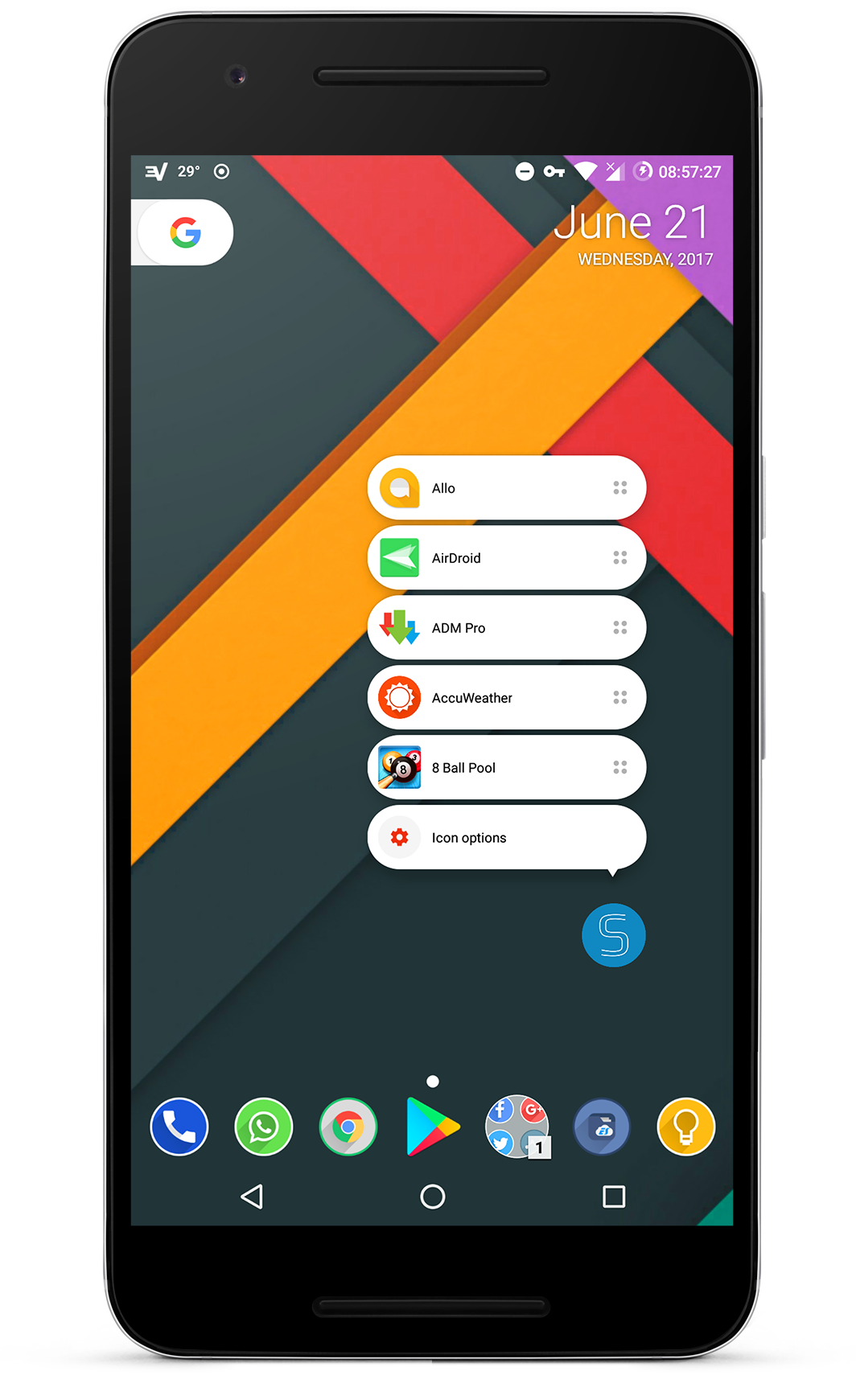 It helps you to access your Favorite Apps Quickly & Empty your Home Screen to Enjoy your Wallpaper...
[In The News]
Xda-Developers.com | 7/5/2017
Super Shortcut uses Android 7.1.1's App Shortcuts to Declutter the Homescreen *
https://goo.gl/qaYi4e
PhoneArena.com | 7/6/2017
App shortcuts not enough? Make your wallpaper shine through with Super Shortcuts *
https://goo.gl/Qx3CXD
AndroidHeadlines.com | 7/7/2017
Super Shortcut Is A Unique Way To Clear Screen Clutter *
https://goo.gl/fx2ZDw
AndroidWorld.nl | 7/6/2017
Super Shortcut verzamelt apps op een plek op je homescreen *
https://goo.gl/3gvg5b
TuttoAndroid.net | 7/6/2017
Super Shortcut Pro permette di eseguire le app più utilizzate con un unico pulsante *
https://goo.gl/aLD8ob
Mobiflip.de | 7/6/2017
Super Shortcut ermöglicht schnellen Zugriff auf Favoriten-Apps *
https://goo.gl/mhY2CK
TudoCelular.com | 7/6/2017
Conheça o Super Shortcut, app que tira todo o potencial do Android 7.1.1 *
https://goo.gl/M974qU
& more...
Simply Click on an Apps to Select & then Press on Confirm Button to Create Shortcuts.
Features
+ Smart Pick: App will create App Shortcut of Most Used Apps.
Tip: Swipe Up on Confirm Button to see the selected apps.
Note: Some Home Launcher shows Fewer Popup Shortcuts & There is different System Restriction for amounts of these Popup Shortcuts. You can see How many your device allows inside App.
Note: Android System will allow Only Default Home Launchers to show Popup AppShortcuts.
Note: It is a Shortcut, so you can put it inside a folder or wherever you want.
Note: It will create Shortcut to Home Screen on Android 5.0/6.0 autiomatically.
WHAT'S NEW
/* Please Rate & Write Review */
+ Swipe Left/Right to Switch between Shortcuts type (Apps/Splits/Categories)
Give me Feedback:
[email protected]
This app has no advertisements
More Info:
Code: Select all
https://play.google.com/store/apps/details?id=net.geekstools.supershortcuts.PRO
Download Instructions:
Hidden Content
This board requires you to be registered and logged-in to view hidden content.