Collateral - Create Notifications v4.6.3 [Pro]
Requirements:
4.1+
Overview:
Collateral creates notes and lists in your notification area. Use notifications as reminders for important tasks or to-do lists that are accessible from anywhere!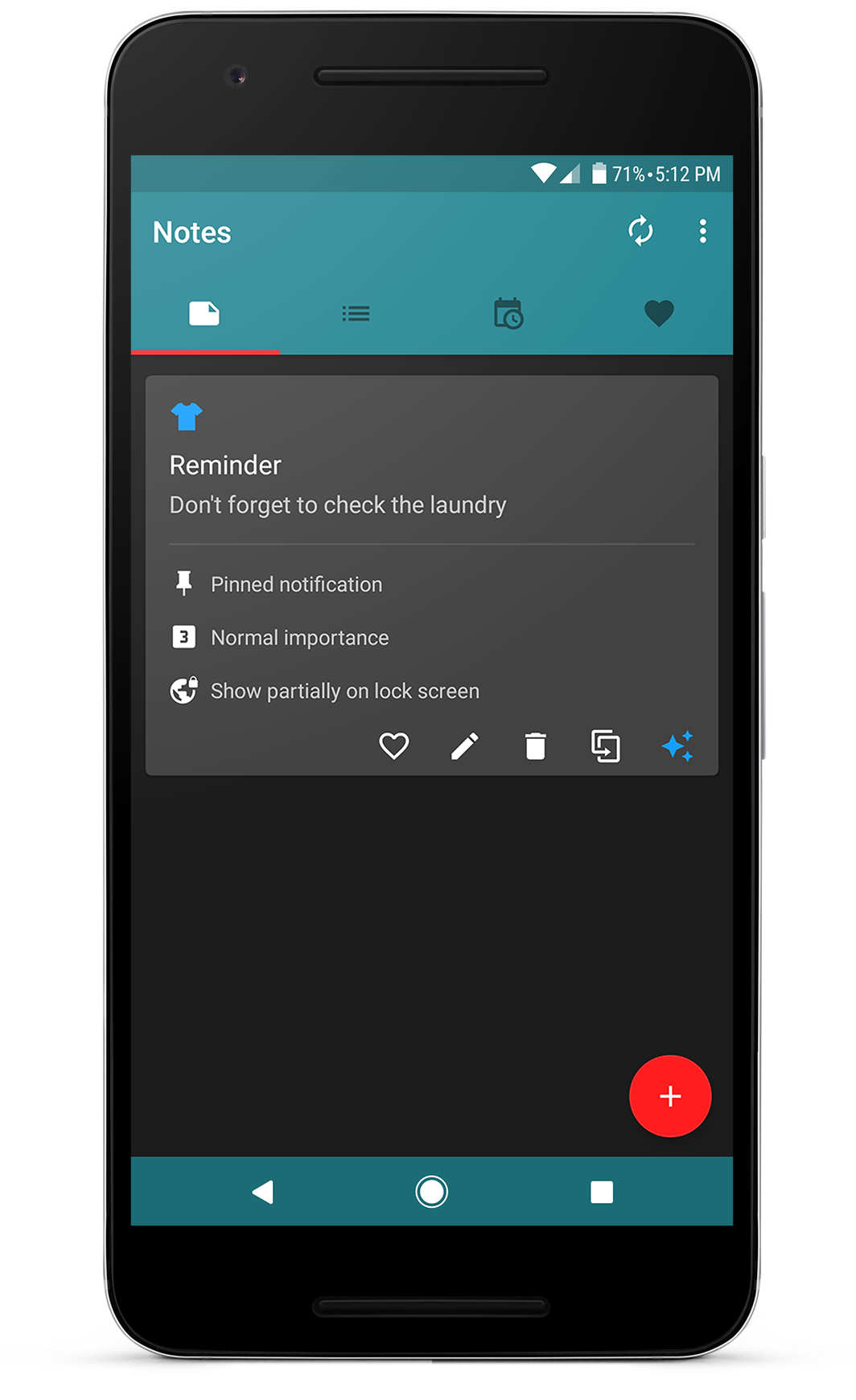 Main features
• Access to all 400+ notification icons
• Created notifications are saved for reuse
• Edit notifications completely after creating them
• Change default notification icons, colors and options
• Backup, restore, import and export notifications locally
• Night mode that can be enabled based on time or indefinitely
• Share notifications to - and create notifications from - other apps
• Notification and widget shortcuts to create notes and lists
• DashClock extension to display active notifications
Premium features
• Sign in with Google to manually backup/sync notifications
• Add actions to notes to perform tasks from the notification
• Add pictures to notes to display them within the notification
• Add reminders to notifications to create them at a certain time
• Select favorite icons to be displayed above recently used icons
• Share pictures from other apps to create notes with them
• Various options to customize reminders per notification
• Reminder notification to show upcoming reminders
• Ad-free experience
WHAT'S NEW
New IAP pricing (USD):
$2.99 - Pro Upgrade - Access all features and remove ads
$0.99 - Ad-free Upgrade - Remove ads only**
**If you purchased the Ad-free Upgrade on or after January 1, 2018, and would like a refund, please send me an email with your order number.
- Authentication now requires a PIN instead of a password ($)
- Bug fixes
- Minor fixes
This app has no advertisements
More Info:
Code: Select all
https://play.google.com/store/apps/details?id=com.gpvargas.collateral
Download Instructions:
PRO features Unlocked
Hidden Content
This board requires you to be registered and logged-in to view hidden content.