App Ops - Permission Manager v2.3.4.r540.cb3acf0 [Unlocked]
Requirements:
5.0+
Overview:
Working mode without ROOT need you enable adb over network.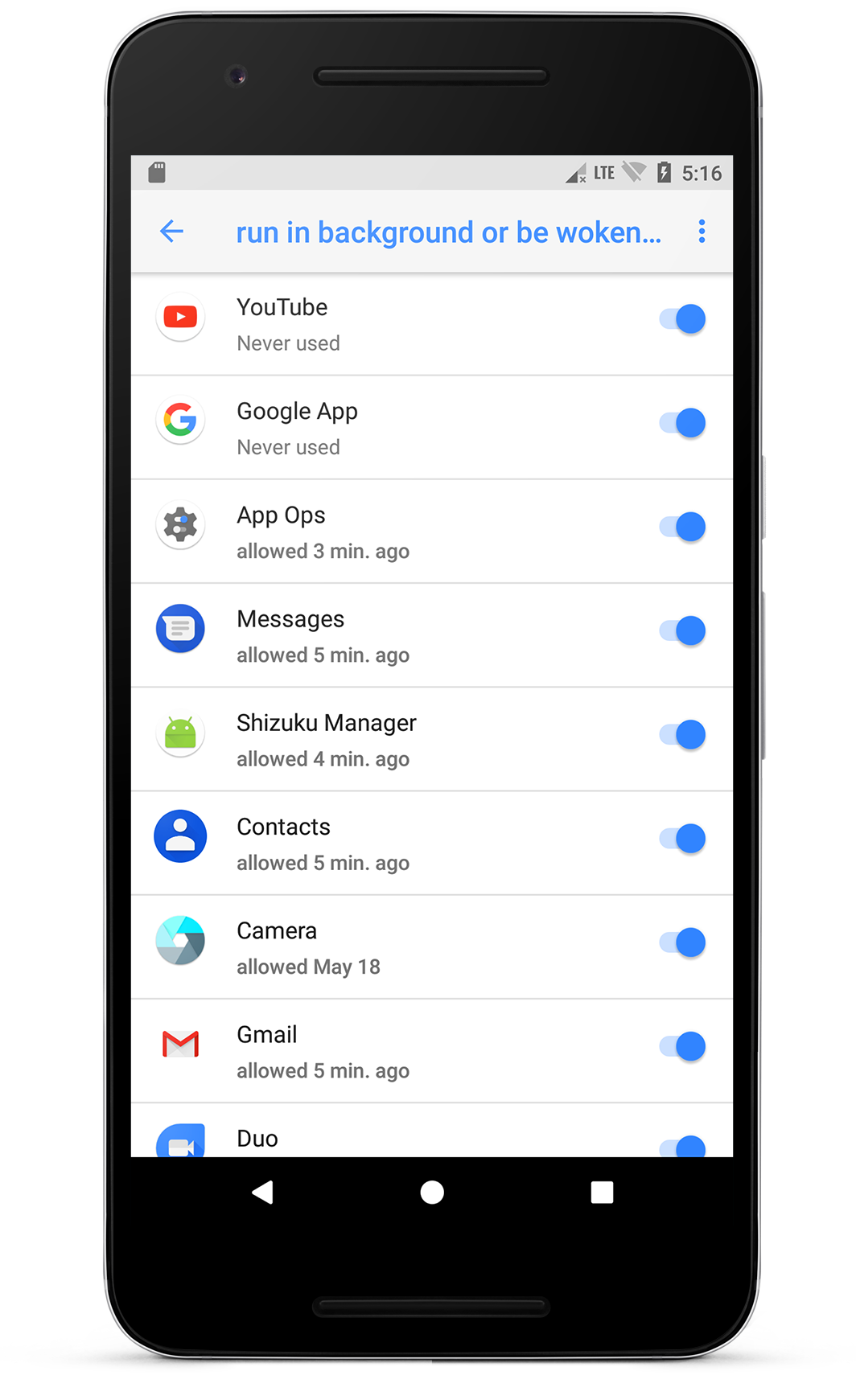 Note:
If your device is rooted, you can use this app directly.
If your device runs Android 5.0 or 5.1 and not rooted, please do not download, because you are not able to use this app due to the limit of Android.
If not rooted and runs Android 6.0 and above, you can use this app by adb (Android Debug Bridge), but this require computer connection and a little bit troublesome setup steps, please read the description below before download.
Features:
Support non-rooted devices (require Android 6.0+ and adb)
Support Lollipop, Marshmallow, Nougat and Oreo
Material Design
Support multi-user and work profile
About non-root usage:
Non-root usage require another app called Shizuku Manager (
https://play.google.com/store/apps/deta ... .api&hl=en
), the full setup steps are in the description of that app.
About Storage permission on 6.0 and below:
App Ops use a library called Font Provider (
https://github.com/RikkaApps/FontProvider
) which provide missing CJK language font, and due to API limit, on 6.0 and below, storage permission is a must.
It's optional, and if you are using Android 6.0 you can see we never requested it.
WHAT'S NEW
2.3.4
- Fix reset is broken in root mode
- Fix reset or apply template from app list not refresh the UI
This app has no advertisements
More Info:
Code: Select all
https://play.google.com/store/apps/details?id=rikka.appops
Download Instructions:
PRO features Unlocked | Analytics disabled
Hidden Content
This board requires you to be registered and logged-in to view hidden content.